Every homeowner wants to keep their curtains clean and well maintained so that they can use them for a longer time. So, they're needed to follow some cleaning and care tips that can keep curtains colorful and fresh. Follow these tips from the experts to maintain the quality of the curtains-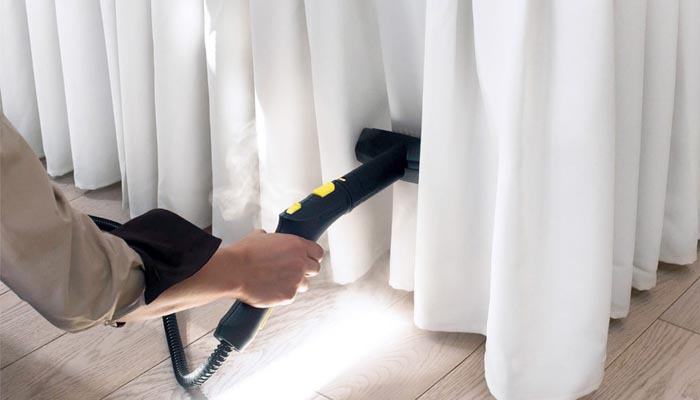 Reduce the direct sunlight
One of the important Curtain Cleaning and Care Tips that you need to follow to maintain the quality, softness, and color of the curtain is to reduce the direct sunlight exposure to them. Exposure to direct sunlight is not good for curtains as it causes color fading. So, you need to keep the windows and doors closed during day times to protect your curtains from color fading and becoming dull.
Always use a cloth duster
Your curtain hanging on the doors and windows can accumulate a lot of dust and dirt. For proper cleaning and care of the curtains, you need to get a cloth duster so that it can remove the excess dust from the curtains with ease. Curtain cleaning does not always mean washing in the water. For dust removal, you should use a duster that can help in cleaning dust without even removing it from the curtain rods. If you want a longer life for your curtains then you must follow these Curtain Cleaning and Care Tips.
Always do spot cleaning immediately
It is important to do spot cleaning of the curtains to prevent the spread of stains. It is common to see stains on curtains but you need to take immediate action to prevent its spreading. For this, you just need to use a dry cloth to remove the spills and absorb the excess moisture. After doing the spot cleaning, you can use any mild detergent to rub the affected. While doing so, make sure you're not scrubbing the curtains harshly. This might impact the softness of the curtain.
Get curtains of perfect length
If you want to reduce your cleaning efforts and take proper care of your curtains then make sure to get a curtain of proper length. If it is too short then it won't look good on windows or doors. When your selected curtains are too long then it toughs the floor which means more dust and dirt on it. Long curtains for doors and windows should be just above the floor.
Use only mild detergents
Depending on the type of fabric of the curtains, you must use an appropriate and mild detergent. Your cleaning detergents should be gentle and free from chemicals that cause color fading. You can also hire professionals for Curtain Cleaning Perth.
Conclusion
For many people, curtains are an investment especially when they buy delicate and expensive curtains. Thus, they also buy curtains to use them for a long time in homes. With proper above mentioned Curtain Cleaning and Care Tips at home, one can clean and maintain the quality of the curtains without any hassle. If you want to clean the curtain hire the best experts. Make an appointment with our professionals.