10 Blind Cleaning Tips and Tricks
Cleaning has never been easier for anyone in this world. Many people happily avoid it, especially when it's about blind cleaning. People don't bother to do blind cleaning as it is a tough job to do. But, you need to understand that blind cleaning is essential. And, it can be easier to do with some blind cleaning tips and tricks.
If you want to keep your blinds always looking like new ones, then, do regular cleaning or dusting. It will help you to prevent dirt from laying on the blinds. If you can't do regular blind cleaning, then, you must have to do light cleaning on a regular basis.
For making blind cleaning easier, we have brought 10 blind cleaning tips and tricks in this article. Just follow them and make it easy to maintain your blinds.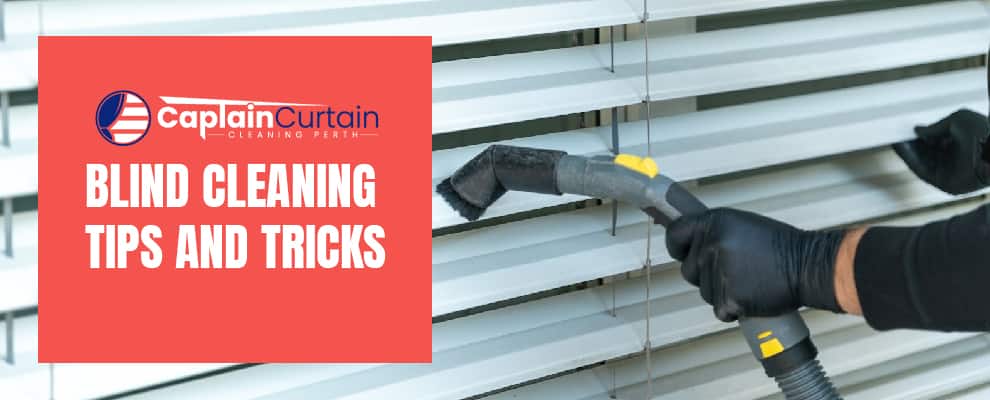 Here are 10 Blind Cleaning Tips and Tricks:
Use a soft cotton glove: Using a soft cotton glove for blind cleaning is recommended. Wearing it will allow you to clean the edges of the blinds properly. Make sure that the gloves you are wearing are neat and clean. Because dirt gloves can leave oil stains permanently on your blinds. Instead of using gloves, you can also prefer dryer sheets.
Vacuum cleaner: Another blind cleaning tip and trick is using vacuum cleaning for vacuuming the blinds. Vacuuming is a must thing to do whether you are cleaning your home or the blinds. It will help you to prevent dirt from the blinds from laying up.
Deep cleaning for metallic blinds: If you have metallic blinds, then, the recommended blind cleaning tip and trick is deep cleaning which will help to prevent dust or rust from accumulating on the blinds.
Brush downwards: For cleaning the blinds properly, you need to know the proper technique of cleaning and that is brushing downward. So, brush your blinds in a downward motion.
Use woolen duster: Using the woolen duster is one the best tricks in the list of blind cleaning tips and tricks, as it not only helps to clean the blinds but also enhances their looks. Don't use any plastic duster for cleaning, it is not recommended.
Clean with a rubber sponge: Using a clean rubber sponge for blind cleaning is also a good option. It will help you to remove dust efficiently from the blinds.
Use cleaner indirectly: If you think that you need to use any cleaning solution, then, the recommended blind cleaning tips and trick is you should not use any cleaning solution directly on your blinds.
Dry cleaning fabric blinds: If you have fabric-based blinds, then, you can prefer dry cleaning. It will be very beneficial.
Avoid car wash hoses: You should avoid doing the mistake that many people do that is they use a car wash hose for blind cleaning. You should avoid using it.
Clean wooden blinds carefully: If you have wooden blinds, then, be careful while cleaning and avoid dripping them into water.
How Not To Clean Your Windows Blinds?
Windows blinds are one of the things in our home which gets dirtier very easily. And, no doubt, you don't think too much about your window blinds, but your window blinds are important. Not only does it filter the air but also gives a beautiful look to your home. Dirty window blinds can also lead to health issues. Not only that but also your guests coming to your home will not feel comfortable or like it. It will impact your impression badly. Dirty window blinds can make your home look very uninviting and also sunlight or fresh air will be blocked. So, window blind cleaning is essential. But on the other side, you have to also know how not to clean your window blinds.
There are many windows cleaning services available that you can prefer for cleaning your windows or blinds. Hiring windows cleaning services will lead you not to clean your window blinds safely. As they are very trained for the job and they know how to maintain or handle all kinds of crucial conditions that arise while doing window cleaning. If you do or try to clean window blinds on your own, then, it's going to be very difficult for you to restore your blinds. To not to clean your window blinds, the best decision you can take is to hire a professional curtain and blind cleaning company. But, still, there are some ways to avoid not cleaning your window blinds.
For keeping the blinds in good condition, you need to avoid cleaning your home windows during the daytime as due to sunlight all the cleaning solutions get dried up quickly. So, for window cleaning, you should wait until the outdoor temperature decreases.
For window blind cleaning, you should not use newspapers to clean your windows. As it contains a lot of chemicals or ink which make your windows or hands dirtier and ultimately your binds will also get dirtier.
If you want situations like not to clean your window blinds, then, it would be better if you avoid using any chemical for window cleaning. Instead of cleaning your windows, it attracts more dirt and also avoids using any ordinary water as ordinary water leaves streaky spots behind on the windows that look very bad.
For not to clean your windows blinds, you need to keep your windows clean first and for that keep in mind all the above things which we have discussed till now. In this article, follow our tips to keep your windows & blinds clean. For better results, we are still recommending hiring professional windows cleaning services.
Professionals have lots of expertise tools or solutions that work very efficiently in window cleaning. With their skills, they will make your windows clean, spotless, and sparkling like a new one. Not only that they will also save you time and effort.
Conclusion
So, these are the blind cleaning tips and tricks which you need to follow to keep your blinds clean and last long.