If your curtains are dirty, you may want to consider replacing them. Not only can dirty curtains be unsightly, but they also may not be able to keep out the sunlight or other unwanted elements. But replacement is not the only solution, cleaning is also an option. Well, choosing the right material for your curtain cleaning process is very important. Cotton is not as durable as polyester and will require more washing to remove dirt from it. You can find polyester curtains at most home improvement stores. It is also necessary to decide how often you want to wash these curtains, How to Clean A Dirty & Filthy Curtain? and what detergent is best for the job.
Some people prefer using vinegar because it is cheap and effective at removing stains from fabrics. Others use chlorine bleach which is also an effective way to clean many types of fabrics including polyester ones such as those used in curtains or upholstery pieces such as slipcovers for couches or chairs in a living room setting.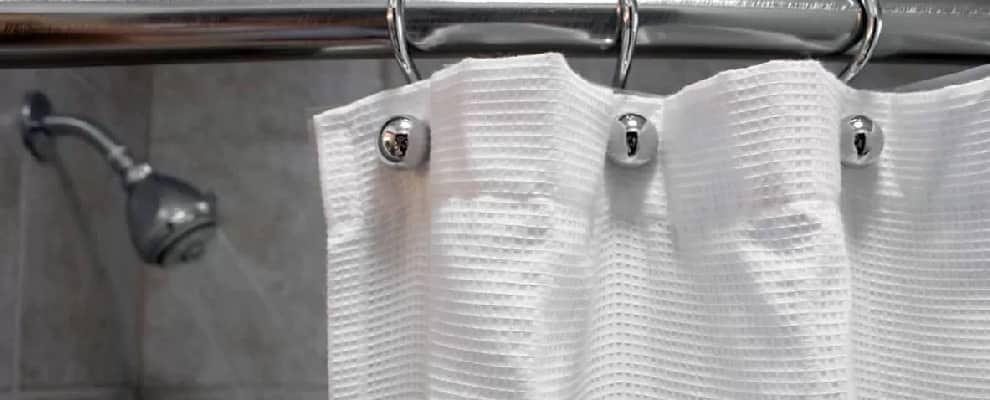 Well, there are many ways to clean a dirty and filthy curtain but not all are as effective as others. So, be careful and choose a suitable Curtain Cleaning Method for your lovely curtains. Some tips on How to Clean A Dirty & Filthy Curtain? are mentioned below.
Using Soap Cleanser: Nowadays, there are many different ways that people are employing in order to make their curtains cleaner than ever before. Soap cleanser is one of the cleaning agents that is a great all-purpose cleaner, but it can be damaging if it comes into contact with certain stains and fabric. So, be sure that you have proper information about curtain Cleaning and curtain manufacturing details.
Detergent and Water: Curtains need to be cleaned regularly, and it is important to know how to do it. A good way of doing this is by using a detergent and water. You should remove any debris from the curtains using normal water. You should then use the detergent and water mixture for the gentle wash of your curtains.
Store-bought products: In professional services, experts use store-bought products at times and give proper curtain cleaning results. This is a very smart step to clean the curtains with store-bought cleaning products.
Baking Soda: You can also use baking soda for removing bad odours from the curtain. Baking soda is cheaper than other cleaning agents, but they are not as strong as professional curtain cleaners. This method will help you to remove bad odours from your curtains.
Steam Cleaning or Dry Cleaning: Cleaning curtains can be a hectic job. But the best way to clean them is to apply a steam cleaning or dry cleaning process. This also works well for giving a fresh scent to the curtain, while also killing bacteria.
Bleach: There is one method that has really taken off in popularity over recent years—the use of bleach. Some people prefer using bleach on the curtains, while others avoid it as it can fade the colour. So, always be sure that you are using bleach on white curtains.
Cleaning Is Best When You Know The Type of Curtains
Cleaning all depends on the type of curtain you have, but most of the time they are made out of polyester or cotton. Both materials are stain-resistant, so they can be used in almost any situation without worrying about stains or dirt. You can wash them with mild detergents and use an iron to press out any wrinkles after drying.
If you have a silk curtain, it may be best to hand wash them since washing machines can damage delicate fabrics. If you do choose to wash your curtains by hand, put them in a tub or bucket filled with lukewarm water and some mild detergent such as Woolite or Ivory Liquid Laundry Detergent (available at drugstores). Soak them for at least 10 minutes before rinsing off thoroughly with cool water and hanging them up to dry completely. If your curtains are made from other materials such as silk dupioni or brocade, it's best to dry clean them instead of washing them in the washing machine because these types of fabrics are delicate and prone to damage if they get wet.
Hire Experts For Professional Curtain Cleaning Services
One of the most annoying tasks in a home is Curtain Cleaning. Curtains need to be cleaned regularly, and it is important to know how to do it. And, our experts know very well How To Clean A Dirty & Filthy Curtain? Our professionals at Captain curtain cleaning Perth use the best curtain cleaners. We inspect and make reports on the basis of certain requirements of your curtain type and fabric. Then, we prepare and remove dirt and debris from the curtains using a vacuum cleaner. Our experts also make sure that we don't let any stain left if they are cleaning your curtains professionally. When we are done, we rinse off the curtains and let them dry with a drying machine. Our Professional Curtain Cleaners also give future advice on Regular Curtain Cleaning and How to Clean A Dirty & Filthy Curtain?