Curtains are one of the most beautiful and elegant things in your house. And they brighten up your room. Moreover, clean curtains make your house look more presentable than dirty curtains. However, it's very challenging to clean the curtains and blinds. Hence if you clean the curtains and blinds the wrong way, then it will ruin their fabric. So, do it the right way! If you clean blinds and curtains yourself. Then you are at the right place. With this article, we will be sharing some tips on how to clean curtains and blinds. Thus this blog will include 10 effective tips on how to clean curtains and blinds. Let's begin.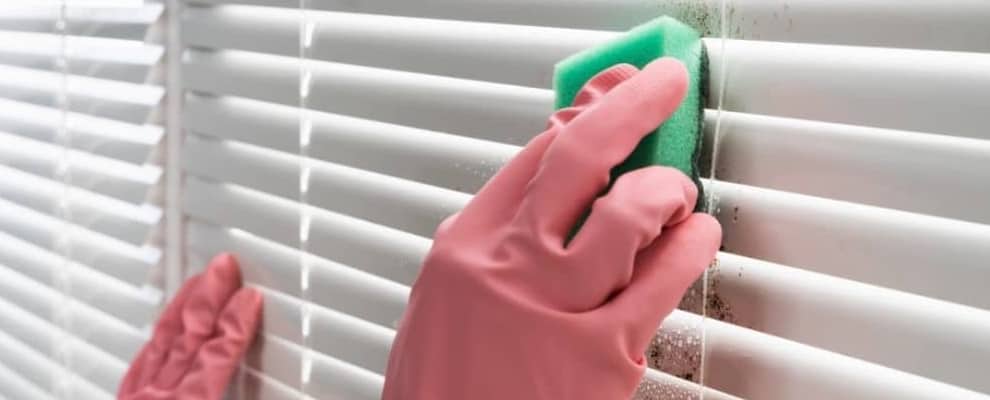 10 Essential Tips To Clean Curtains And Blinds
With the following tips on how to clean curtains and blinds, you will make your house look elegant and classy. Thus read the following tips thoroughly:
Examine Curtains and Blinds if Dirty: Are your curtains hung for so long? However, if curtains are hung for long that doesn't mean that only they need to be washed. Most of the time curtains get dirty and dusty. As curtains have a large surface, that's why they tend to attract a lot of dust particles. However, the dust and dirt which are seen on curtains and blinds occur when you open windows or doors. Further dust on curtains for so long will make them look dull and affect their color. Dusty and Dirty Curtains cause allergic reactions to you. That's why regular inspection is very important for cleaning curtains and blinds. Apart from this, to clean dust from curtains use a soft brush or a vacuum to remove dust from it. Importantly, always use a soft brush vacuum to clean delicate curtains and blinds.
Check curtains label before washing: Just like the clothes, curtains and blinds also include the manufacturer and fabric labels in them. Thus the label on curtains and blinds sometimes includes some washing tips too. Therefore do counter the label or consult a retailer if you are unsure. However, it's very difficult to understand the symbol on the label. Thus follow the given instruction on the curtain and blinds label carefully for the best result. Further some curtains material can be cleaned at home and some need to be dry cleaned.
Clean Curtains in the machine: If your vacuuming is not helping you in the curtain cleaning process then wash it in a machine. But if you wash your curtain in the machine then remember to wash it at a low level to avoid some further damage. However, remember one thing: linen and silk curtains are not washing machine-friendly.
Clean curtains with hands: If possible, try to clean your curtains and blinds with your hands instead of with a machine. Washing curtains in a machine can shrink them. That's why to avoid shrinkage, washing curtains with hands is best. Moreover, while washing curtains with a hand, massage them gently with normal water. And after massaging lightly soak the curtains in cold water for a few hours.
Avoid Using Dryer: Further, if you are washing curtains with a hand then don't dry them with a dryer. As drying curtains with a dryer will crease them. Moreover, the dryer is also the main reason for increasing shrinkage.
Hire a professional curtain cleaner: When in doubt related to curtain cleaning then hire a professional. However, you can also hire local experts for deep curtain cleaning. Thus experienced experts know how to deal with the particular curtain fabric. Hence professionals satisfy you in the best way with the curtain cleaning service.
Treat Stains: To clean or remove stains from the curtains you can follow the below mixture. Firstly mix a dishwashing powder with mild or normal water. Then gently use a sponge for blotting the stain on the curtain. However, for studying fabric, you also use a toothbrush for efficient results.
Wash grime from Blinds: Are you having wooden blinds at home? The wooden blinds contain a lot of dust particles. However, with the below mixture you can clean grime from blinds. Mix 2 tablespoons of vinegar with some water. Thus after this use a small cloth to remove grime from your blinds.
Restore Wooden blinds With Steam Cleaning: For wooden blinds always use a wood steam cleaning method. This, use a steamer on curtains and later clean with a dry cloth. However, while cleaning wood blinds avoid touching strings or cords. Moreover, always remember not to add excessive water while cleaning the wooden blinds.
Dry Cleaning: For the safety of the fabric of your curtain we suggest you follow a dry cleaning service. However, we also suggest you not use a vacuum regularly for curtain cleaning. As with a vacuum, the curtain fabric can get loose and the colour will become faded.
CONCLUSION
For professional and safe curtain and blinds cleaning, hire experts. Moreover, you must hire certified experts for professional curtain and blinds cleaning. Apart from this, the above tips on how to clean curtains and blinds will be very helpful for safe and deep cleaning.